LIFETIME ENGAGEMENT RING GUARANTEE
Every diamond ring sold by H.L. Gross & Bro. Jewelers is manufactured to the strictest quality control standards and is carefully inspected prior to your notification.
We stand behind every ring we purvey and offer a Lifetime Warranty with every diamond ring purchase. In the unlikely event there is ever a problem with your ring, you may bring it in to our store for inspection and evaluation. If the problem is deemed to be caused by a manufacturing defect, we will make the necessary repair free of charge. If it is determined that the issue was caused by normal wear and tear or by trauma to the ring, we will only charge you the cost for any materials (metal, diamonds, etc.) needed to make the repair.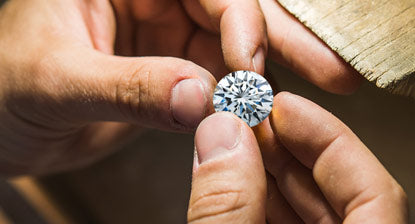 In addition, you may also bring in your ring for unlimited prong tightening, cleaning, and inspection. Your first ring resizing is on us, as is one polish and rhodium plating per year.
The main center diamond in any engagement is not included in our engagement ring warranty. Although diamonds are the hardest substance on Earth, it is still a natural product that is possible to break or chip. We recommend all our customers procure an insurance policy on their ring that covers loss, breakage, and theft of the ring and center diamond. H.L. Gross & Bro. Jewelers is happy to provide you with a complimentary insurance appraisal on any diamond ring you purchase.