Our Story
Five Generations of Uncompromising Quality, Value and Customer Service
Since 1910, H.L. Gross & Bro. Jewelers has been a leading purveyor of fine jewelry and diamonds. Our story began when two brothers, Harry and Abe Gross, with their bold ambition and help from their father, opened a jewelry store in downtown Brooklyn, New York. The first jewelry display was located on the sidewalk in front of their store, built upon shelves supported by sugar barrels!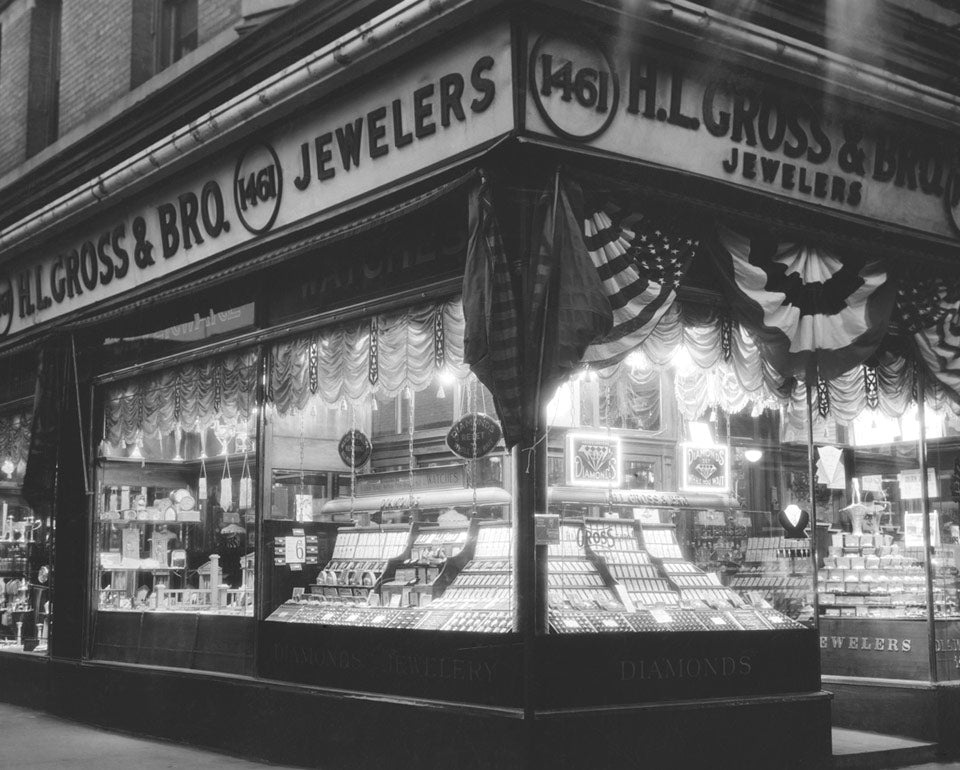 1922
Business is booming and the brothers open a larger, new store on Fulton Street in Brooklyn.
1928
A second H.L. Gross & Bro. location is opened on Jamaica Ave. in Jamaica, NY.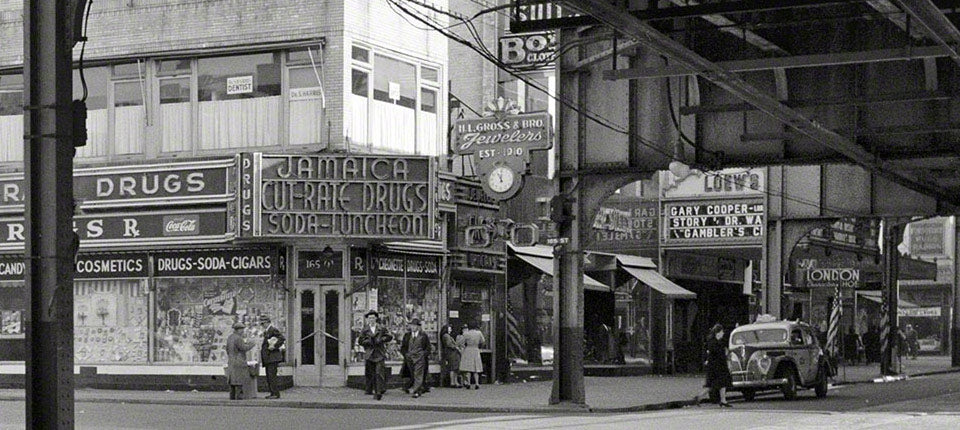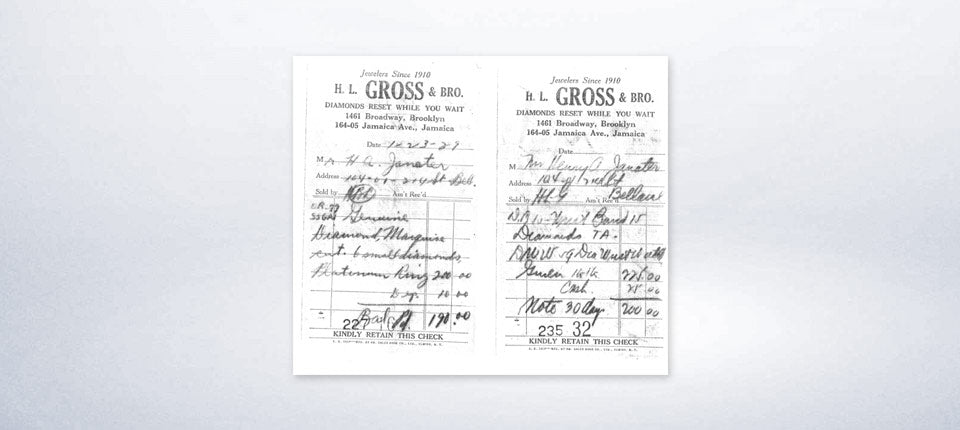 1929
Sales receipt from 1929 showing the sale of a platinum marquise diamond ring for $200
1940
Our first Long Island store is opened in Hempstead, NY.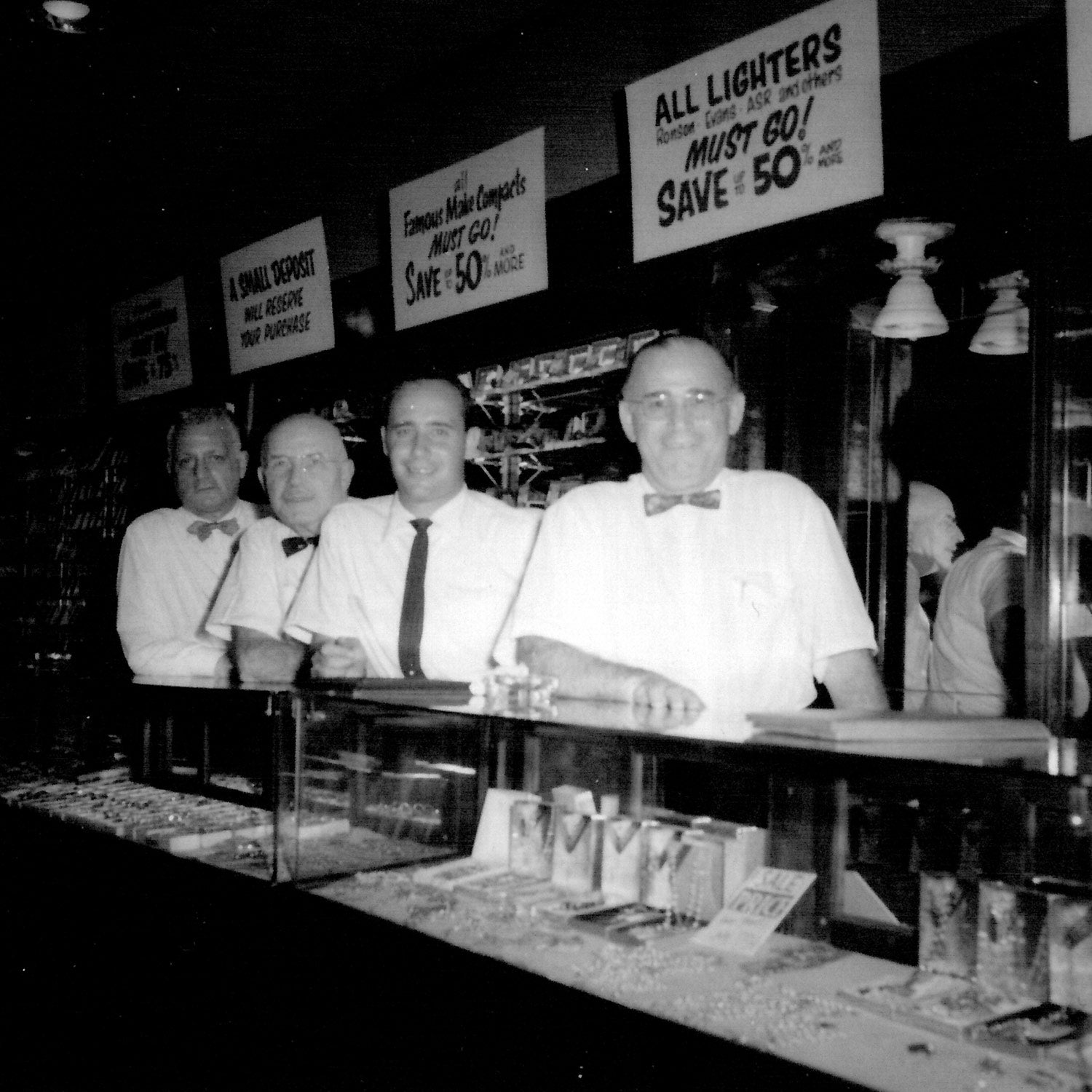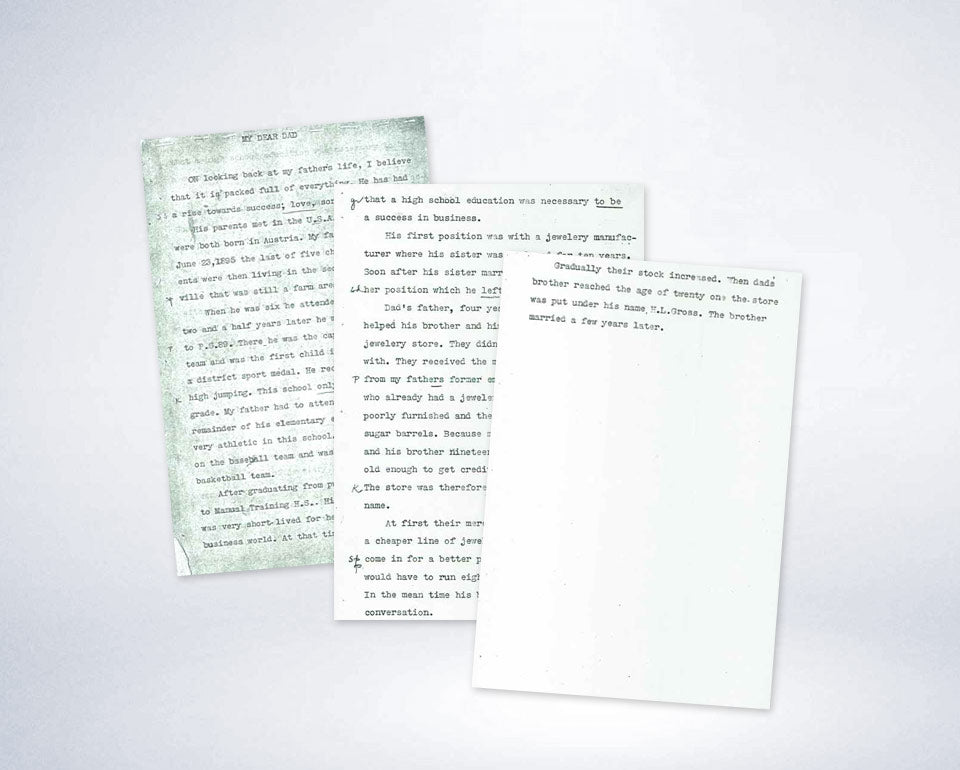 1942
An English paper by 16 year old Corrine Gross, sister of 3rd generation Howard Gross, detailing the history of her family's jewelry business. A truly interesting read.
1943
3rd Generation Howard Gross is enlisted in the Army and serves as a radar navigator on a troop transport. After the war Howard returned and entered the family business.
1949
Newspaper Advertisement promoting new Brooklyn store location. 
The H.L. Gross & Bro. jewelry stores quickly became destinations and leaders in the diamond engagement ring business. In the 60's the Hempstead store introduced a diamond polishing wheel and diamond cutter on the premises, a first of its kind. Bridal jewelry customers would often stand in line, waiting for the opportunity to purchase a diamond from the H.L. Gross & Bro. family.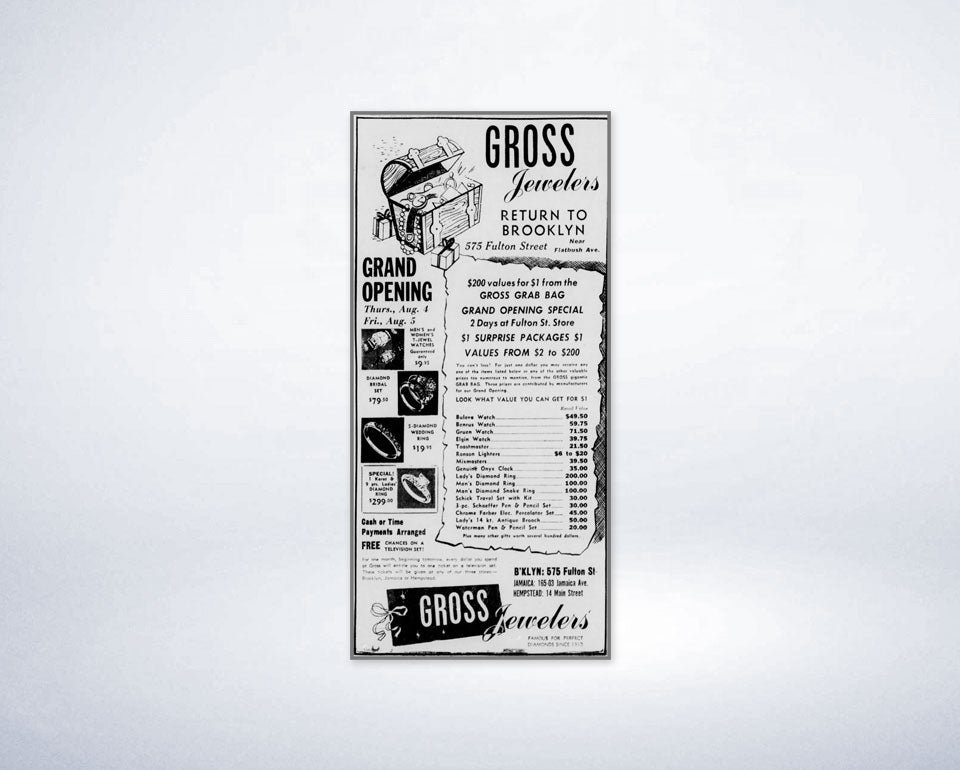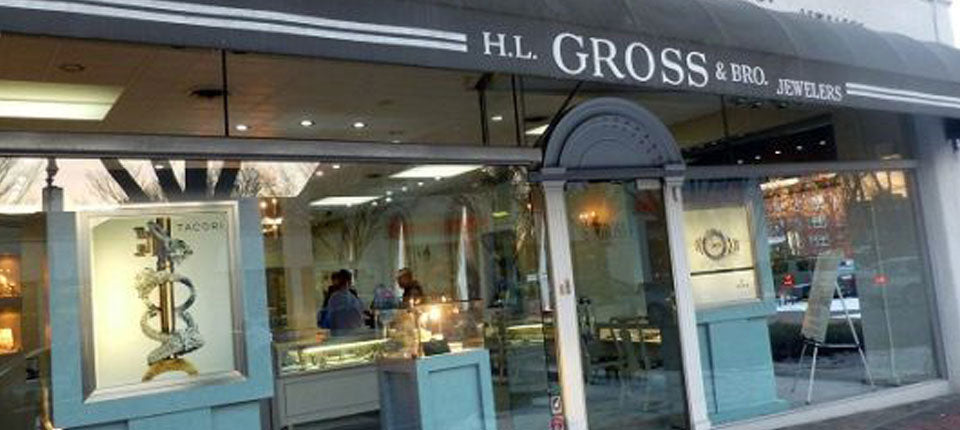 1969
Our original Garden City, NY store is opened.
In the 80's, we were operating stores in five locations. We decided, at that time, to concentrate our efforts and resources into the Garden City store, which was growing rapidly.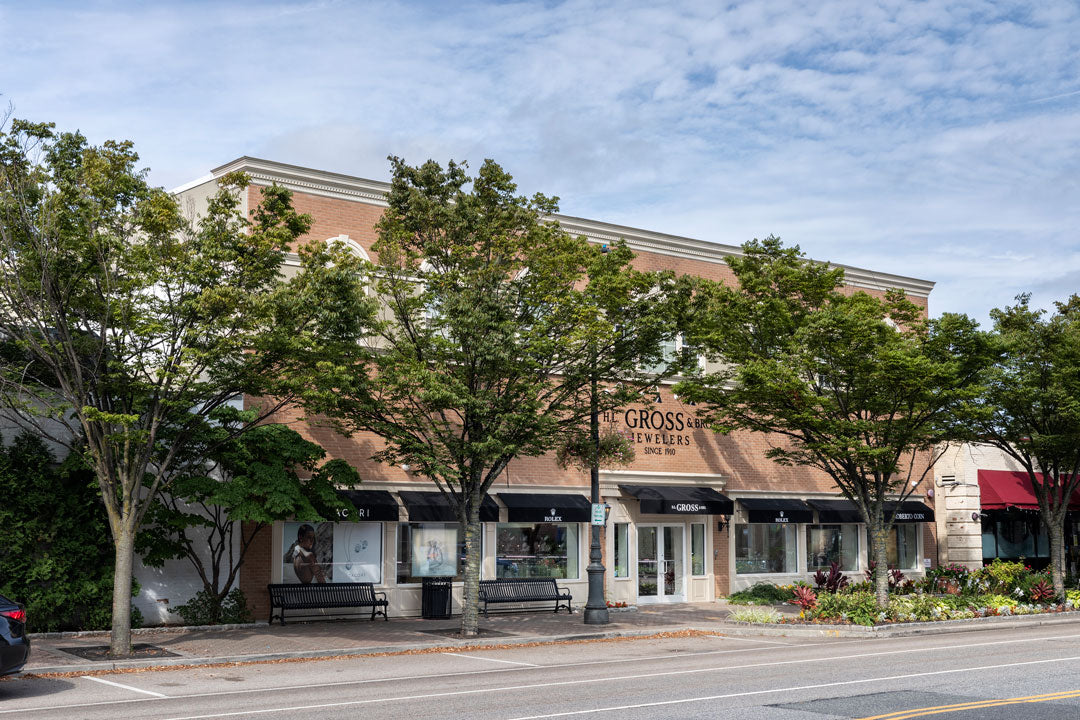 2013
H.L. Gross & Bro. Jewelers opens our magnificent 5,500 sq. ft. showroom directly across the street from our old location. The new flagship store almost doubled the size of the previous location.
Now,
Since 1910, the Gross family has been providing the same quality, value and service to new customers that previous generations of H.L. Gross & Bro. clients had become accustomed to..