Testimonials
Since 1910, the H.L. Gross & Bro. Jewelers has endeavored to present every client with a stellar jewelry shopping experience through concierge level service and personalized attention.
We are in the business of relationships, and none is more important to us than the one we share with you. Please see all the love that was shared in these actual reviews from our customers below: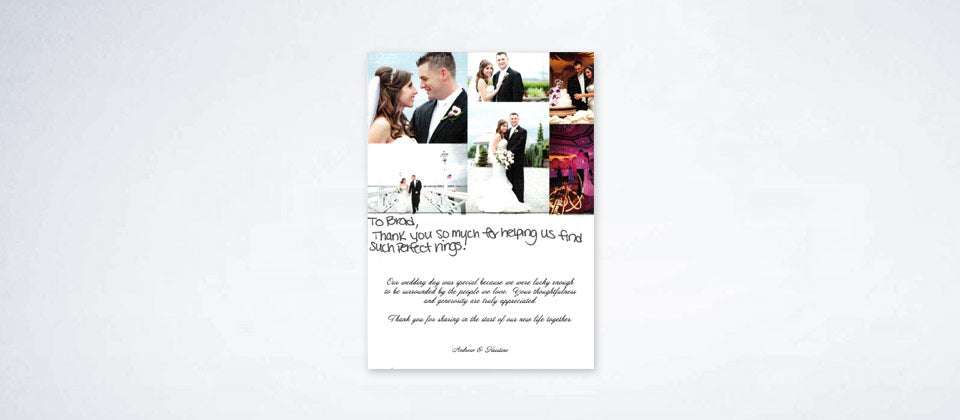 Hi Christina,
The proposal went fantastic! I wanted to thank you again for your great customer service! You have made a customer for life! SHE LOVED THE RING!!!
Attached is video web link of the proposal:
http://youtu.be/B7-x-tJ58B8 I wanted to share this with you as we talked about how perfect I was trying to make it!!!
Hi Christina,
I hope you are well.
Apologies for the delay. As promised I wanted to share a couple of pictures from our special day that was made possible thanks to your help.
The service I received was 5*! This was a difficult purchase and you helped me through each step. I cant believe from start to finish it took just over two years!! We are both so delighted with the outcome.
We haven't yet set a date, but hoping to tie the knot in the next 12-18 months.
Thanks again.
David & Shaz xx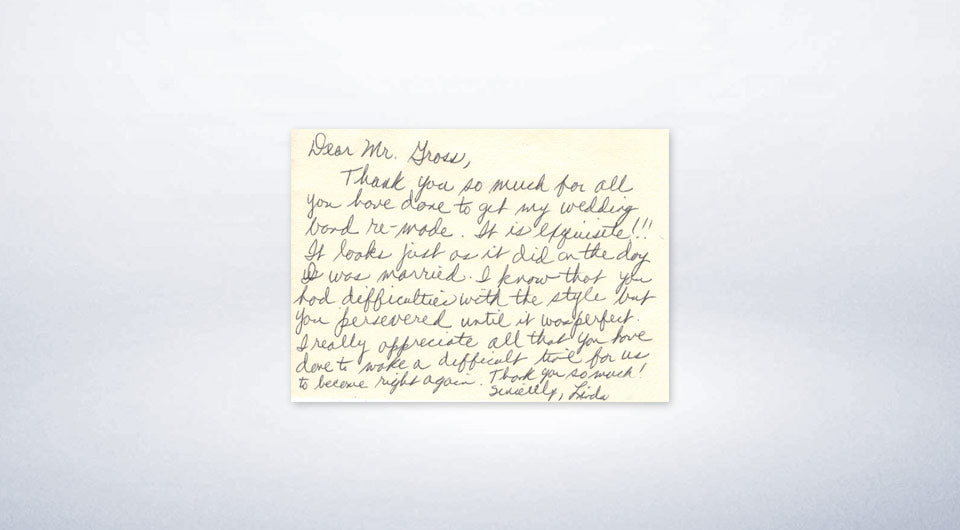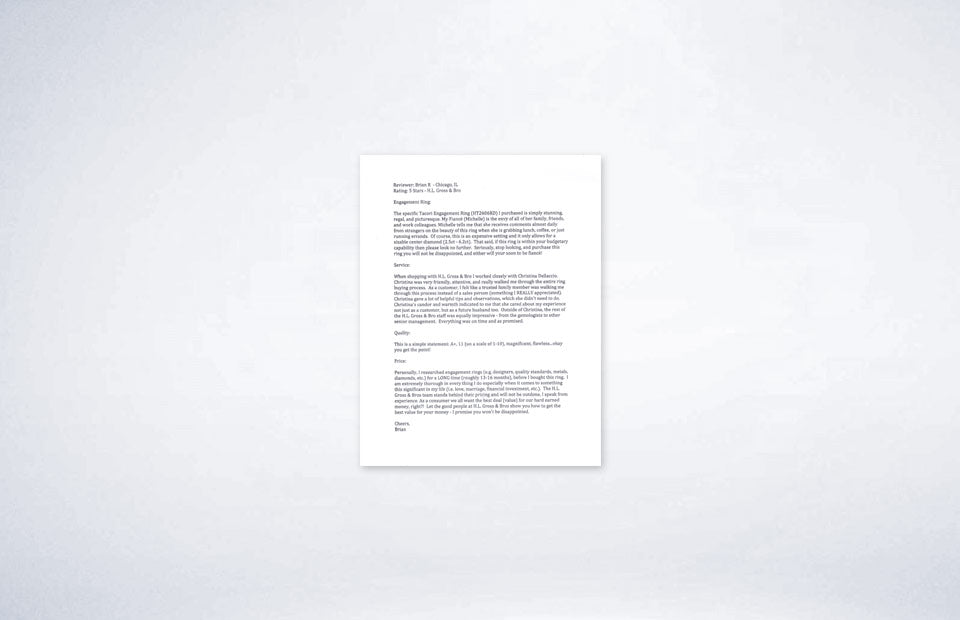 Dear Christina,
My ring is absolutely perfect! The stone is exquisite... your taste is impeccable. I am so happy we went with the emerald cut, as I originally wanted, not the princess cut that I talked about later. You were really intuitive in knowing that I'd regret the princess cut. This ring is just what I wanted and wasn't always able to verbalize. There are lots of sales people out in the world... unskilled people who can work a cash register. It is really rare to come across someone who truly understands the art of a professional retailer, and it's even more of a gift to be able to help people from a distance over the internet. You are truly good at your profession, and if there's someone I can elaborate to in a managerial department, please let me know where to send my letter. I am completely and totally grateful for having been able to work with you.
Thank you so much again for all of your help!
Lauren
Hello Christina,
I would like to take the time out and THANK YOU for everything! Jared, recently proposed to me in Dubai.
I am absolutely in LOVE with my engagement ring! What a surprise with the stone!!! It is so BEAUTIFUL and I get so many compliments!
I will be referring you to everyone I know that is looking for jewelry.
I look forward to working with you when we get our wedding bands in the near future!!
YOU ROCK ;)
Kind Regards,
Katherine Chen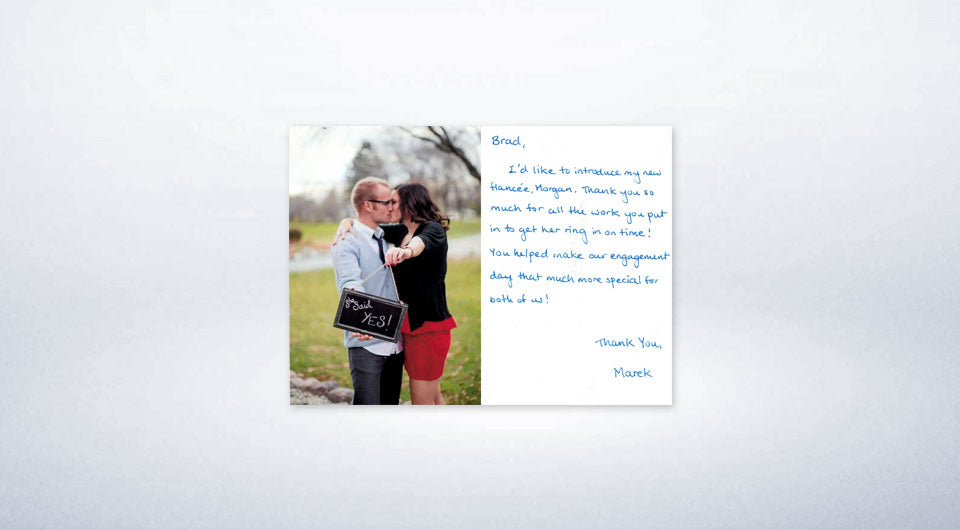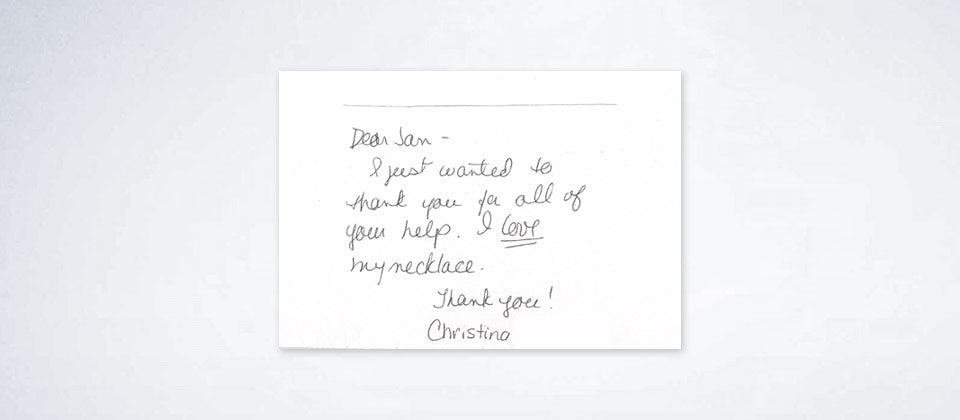 Hi Christina,
The ring is exquisite. I am obsessed with it and can't stop looking at it! Thank you again for all of your help! I can't wait to come back and play with more jewels. :)
xo,
Michelle
Dear Christina,
Thank you very much for all your help on getting my Fiancé's engagement ring just how she wants it. She absolutely loves it and it fits her finger perfectly! I really appreciate your efforts in getting the ring back from Verragio as soon as possible. It was a very nice surprise for her this past weekend to get it nearly a week early. And most importantly, I don't think she wants to change her engagement ring again!
Again, Thank you for all your help, you've made both my Fiancé and me very happy!
-Dan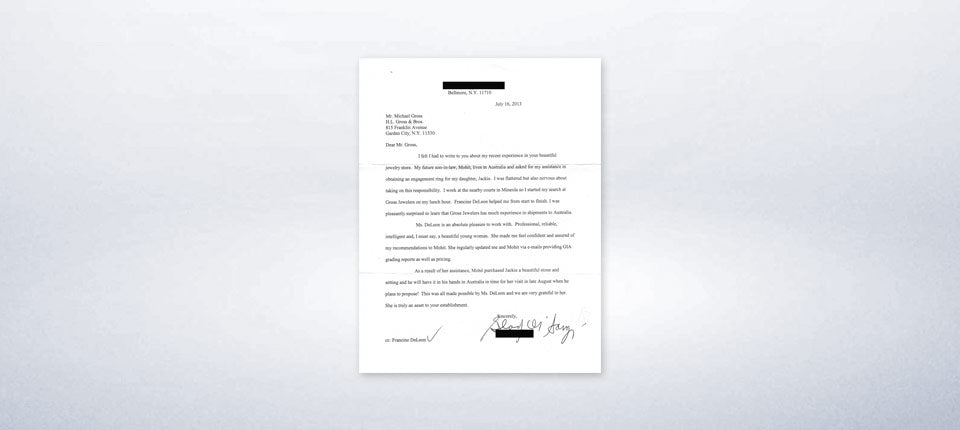 Hi Christina,
Well, we did it! :-) And I want you to know that she absolutely loves it! The word she keeps using to describe it is "exquisite". So you really nailed it and I can't thank you enough. Again, you were just wonderful, from the moment we met you and throughout the entire process.
We'll be in to see you soon and talk more in person. In the meantime, just know how grateful we are for all your help. We couldn't have done it without you.
Sincerely,
Dave
Christina,
I just wanted to thank you for making sure that the ring arrived on time. It came in just before Labor Day weekend and was perfect. Of course my now fiancé said yes so I'm certain that I'll be contacting you soon about a wedding band.
Thanks again for all you help and the perfect engagement ring.
David Watts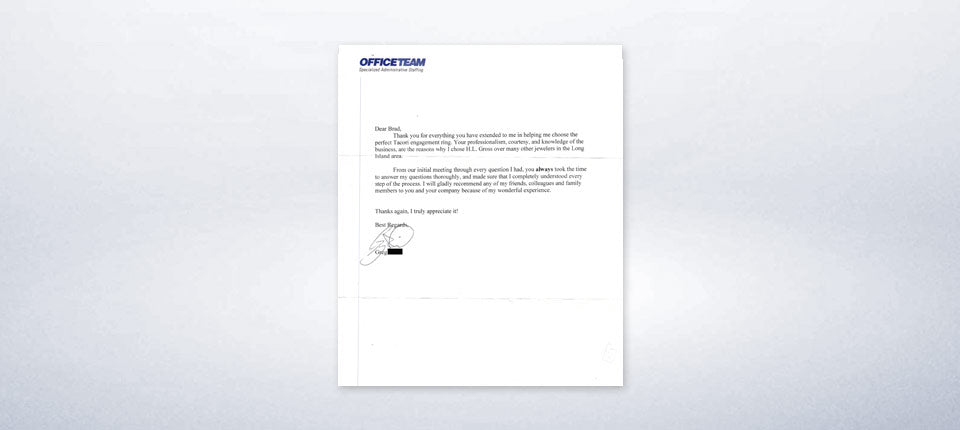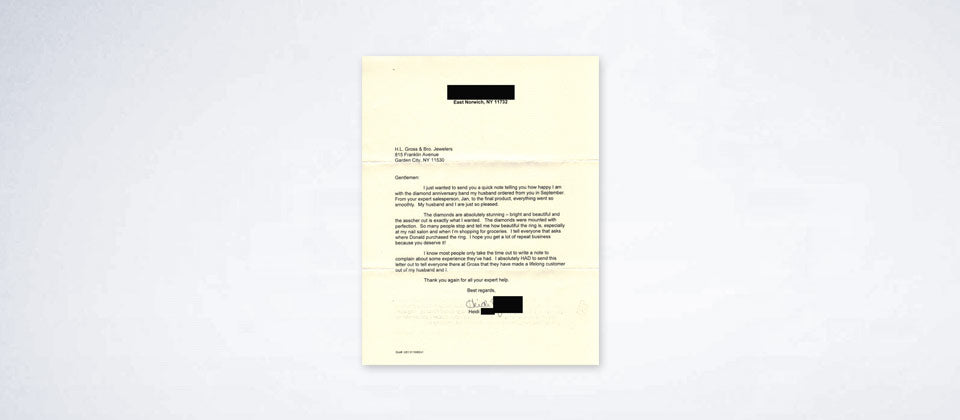 Hi Christina,
The ring came in and it's beautiful, thank you for all the help along the way to make my shopping experience knowledgeable and enjoyable.
Again, thank you very much for your help, and we will be looking at your store for our wedding bands in the future!
Joe
Christina,
I have been meaning to write you this email for quite some time. Sorry I'm just getting to it now. I wanted to thank you for all your help with my ring.
I absolutely LOVE it! The stone is perfect! The setting is perfect! I could not be happier with it and I definitely could not have done it without your help. Thank you for all your advice and patience.
Thank you again for all your help,
Christine Jones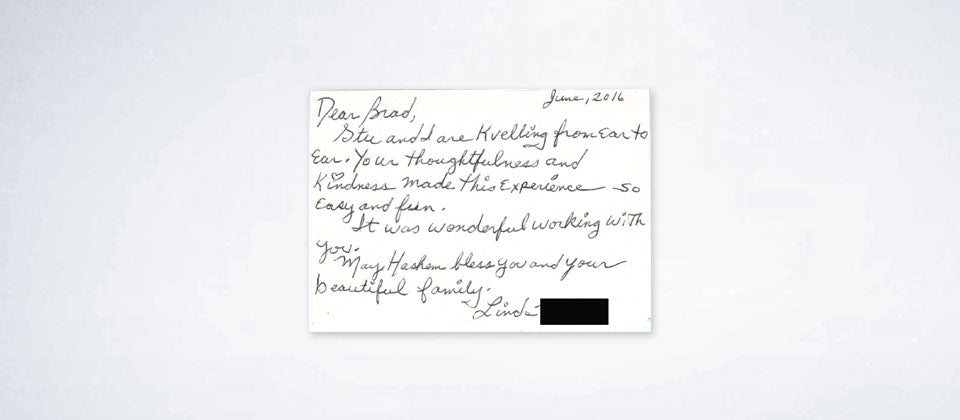 Hi Christina/Brad,
Just wanted to let you know that I received my ring today, and it looks amazing! Thanks for all of your help!
Pete O'Rourke
Christina YOU are Awesome!!!!!!!!! I am soooooo HAPPY! Thank You! she will be soooooo happy
- William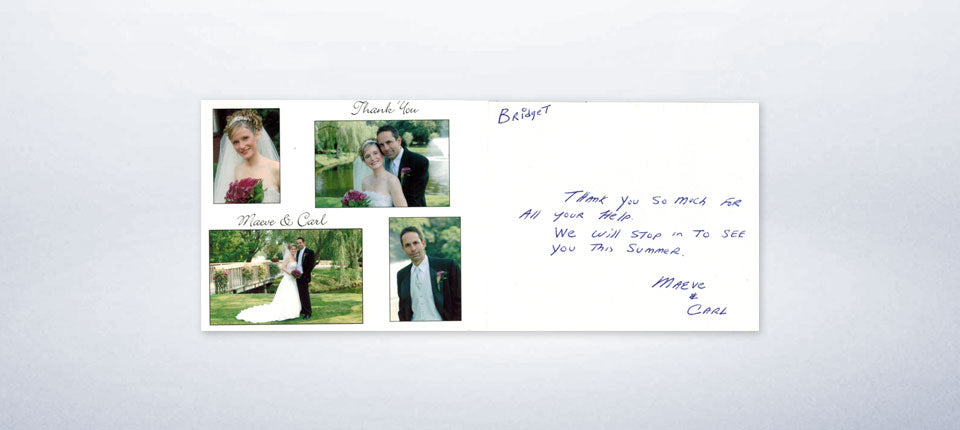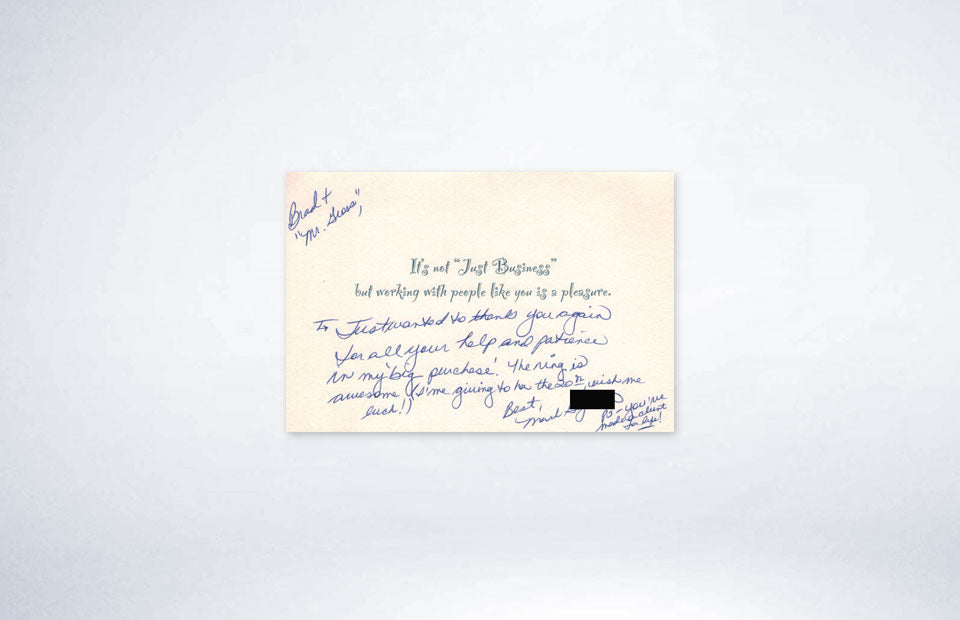 Christina,
Just today I received the engagement ring I purchased from you and wanted to take a moment to say thank you for the great experience and the beautiful ring you sold me. I was a little hesitant at first to make such a big purchase over the internet but your outstanding (and patient) customer support made me very calm and sure I was making the right decision.
I was not quite sure what to expect not having seen the diamond before hand and have to say I my doubts were quickly put to rest. The diamond you set in my ring is by far, and I mean far, the nicest looking and best quality of all the diamonds I was offered locally. I am sure I will be a repeat customer and will offer my good praises and support of your store to all my acquaintances. Again, thank you for making me a truly satisfied customer.
As you have made my day, I hope these few words of gratitude could make yours.
Bart Gralczyk
P.S. The whole package was totally unexpected and a very nice surprise.
Christina,
I'm so lucky, the most beautiful girl in the world said yes, The ring was stunning as promised, I'm not sure I could have done it without you. Thank you so much for all your help with everything.
Thanks again
Brent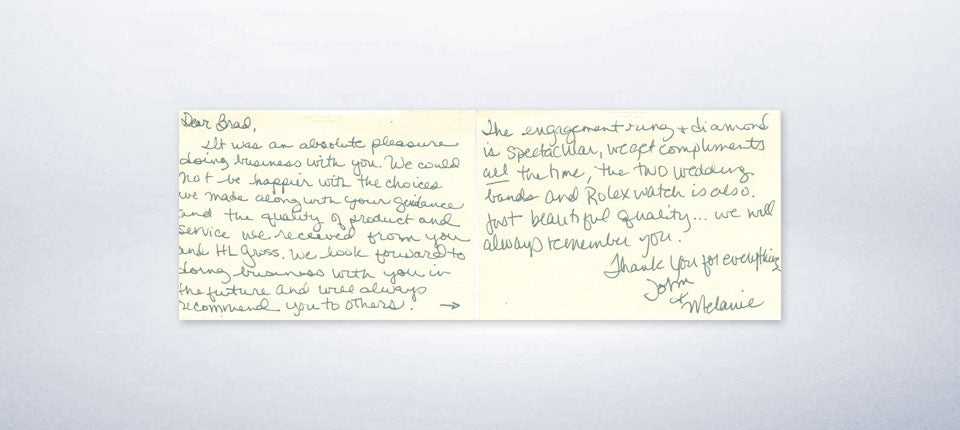 Thank you so much Christina! Thanks for making this such a pleasant experience. I will recommend you to everyone. Thanks again.
-Stephen Thompson
THANK YOU SOOOO MUCH Christina!! You are a superstar!! What a seamless transaction, all things should be this easy! Thanks for providing such a great value and perfect buying experience! I will be sure to share my experience with everyone.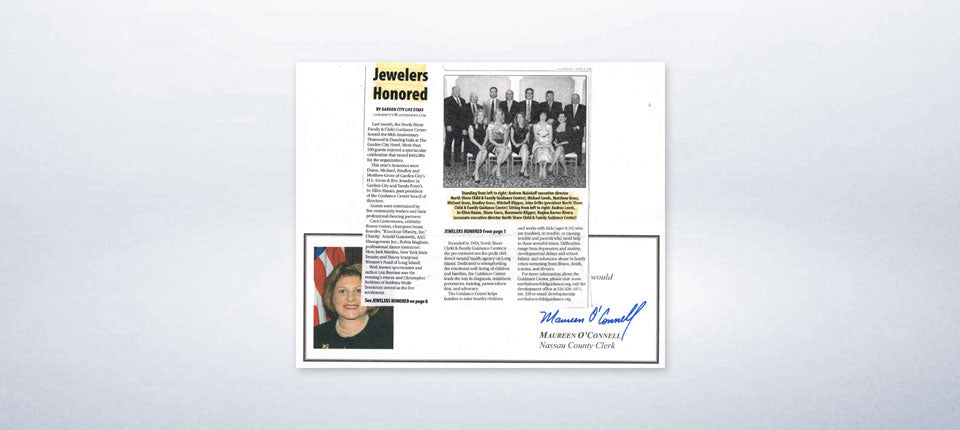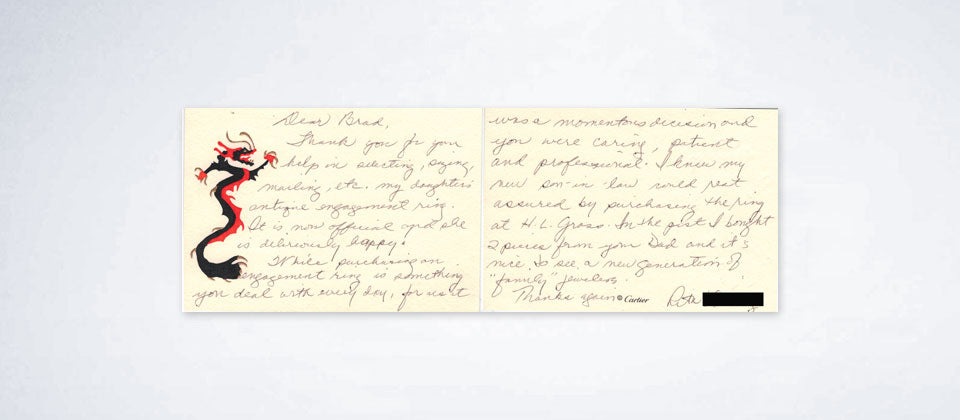 WOW! What presentation, case, looks. Diamond is jaw dropping..wow. im speechless!
Thanks Christina and Brad!! Will most def recommend you to others, no doubt! Wow...lol
Robbie
LOL I wish you were here in person so that we could squeal and jump like we were shopping together! Thank you SO SO much! I'm really happy and so thankful that you were such a huge help.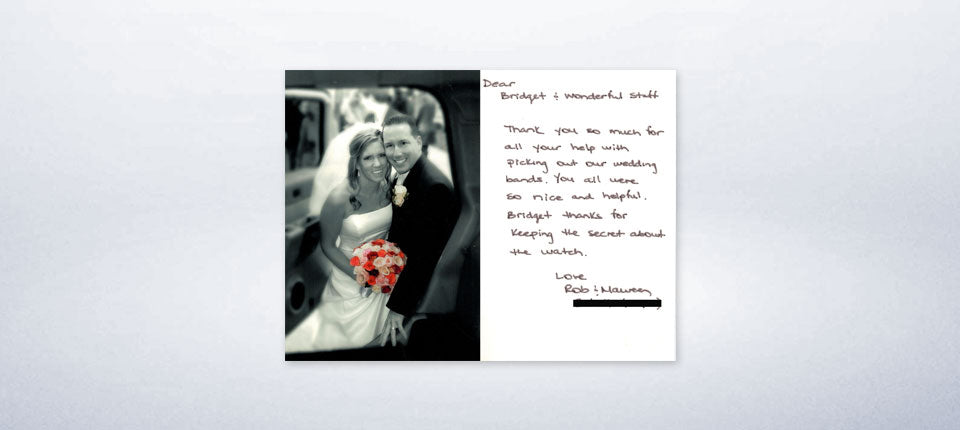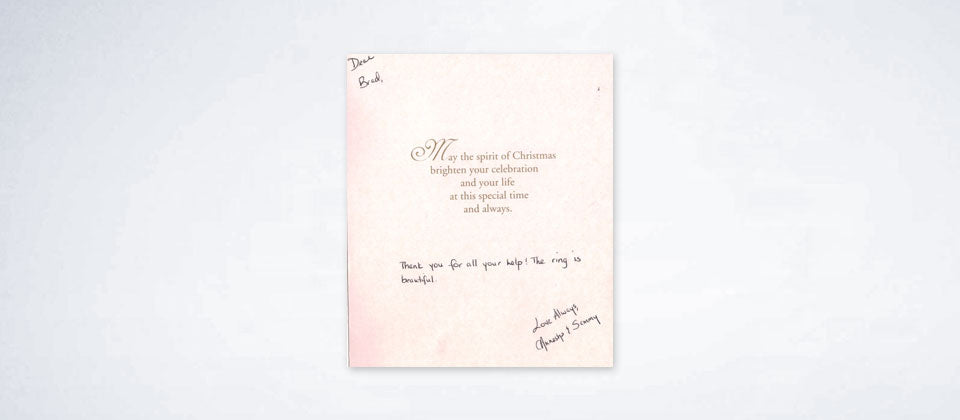 Christina,
I am newly engaged and the ring is awesome! Thanks again for all your help and working through the problems we had. I really appreciate you and your team at the store. I am very happy!
-Guy
Brad and Christina,
I am wearing my new ring set, and I LOVE them. Thank you for all of your amazing service! I really can't thank you enough!
Much appreciation,
Kate